Greetings and welcome back!
The first part of this new year is astrologically speaking, quite active. The first key consideration is the retrograde station of Mercury on January 5th . Mercury will be in retrograde motion until Jan 25th, but the phase really has an orb of influence that encompasses several days before and after the exact stations. Many of you are already familiar with the protocols associated with Mercury retrograde, but if you are not, here are a few points on what to expect:
• Delays
• Scattered thinking
• Missed appointments
• Miscommunications
• Mechanical problems
• Recovery of lost or forgotten items
• Exposure of recent mistakes/errors
• Unrestrained buffoonery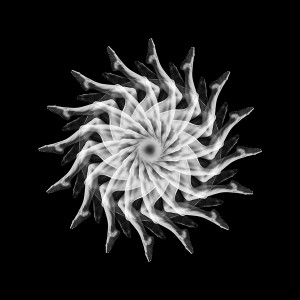 The antidote to these kinds of problems, to the extent that we have control over them is simple in theory; be mindful, go slowly and be thorough and try to be more conscious of actions normally on auto-pilot for you. Remember, Mercury goes retrograde about every three months. Its retrograde cycle is as much of our natural rhythm as sleep is to wakefulness. And while it is historically not an ideal time to launch life-changing projects, it is a good time to re-visit older concerns, patiently and with humor.
The day of January 5th is cosmically emphatic as Mercury squares Mars at the retrograde station, the Sun conjoins Pluto before squaring Uranus on the 7th and Venus squares Neptune concurrently. You may find yourself or others to be more environmentally sensitive than usual and temperamental over the course of this week. If you can remain steady through any confusion that may arise over the coming days, find a way to delve into the aesthetic dimensions of life. Individual artistic expression and appreciation are fostered under contact of Venus with Neptune.
The New Moon in Capricorn on January 9th occurs just after the conjunction of Venus to Saturn on the 8th. The energy at the latter part of the week is heavy, attuned more for consolidation and introspection than more yang activity. Circumstances at this time may focus awareness on personal values and the necessity to restructure areas of life that represent those values. Often this kind of contact of Venus with Saturn makes itself known in the form of state-change of an important relationship or financial picture; it could well be a decisive moment in a process building over the last several months. With the new year we recall the successes and failures of the past year and set intentions for the coming months. This New Moon is an excellent opportunity to firmly articulate our personal goals, ambitions and intentions for 2016. Our limitations need not be obstacles. If we can work imaginatively and creatively with them, they can become assets.
I wish you all health, happiness and prosperity in 2016!
Thank you for reading.